When:
February 24, 2018 @ 9:00 am – 2:00 pm
America/New York Timezone
2018-02-24T09:00:00-05:00
2018-02-24T14:00:00-05:00
Hey Traders,
It may be cold out there, or not. Your kids may be
cooped up at home on winter break, or not. But one thing's for sure –
Presidents' Day weekend has come and gone, and markets are back in action.
Wouldn't you like to learn about one of my best signals for trading
with the RSI Power Zones that may help you profit from volatile
movement that may persist? Wouldn't you like a refresher, even if
you've already seen the material before?
Then join me at another Toast To Traders hosted by TradeThirsty
on Saturday (I'm on at 10:00 AM Eastern)!
LEARN THIS POWERFUL RSI POWER ZONES ENTRY SIGNAL
My first public teaching of this signal was in November. In December,
the following opportunity showed on Amazon:
The same signal appeared on the active front month contract of the E-mini S&P 500 futures: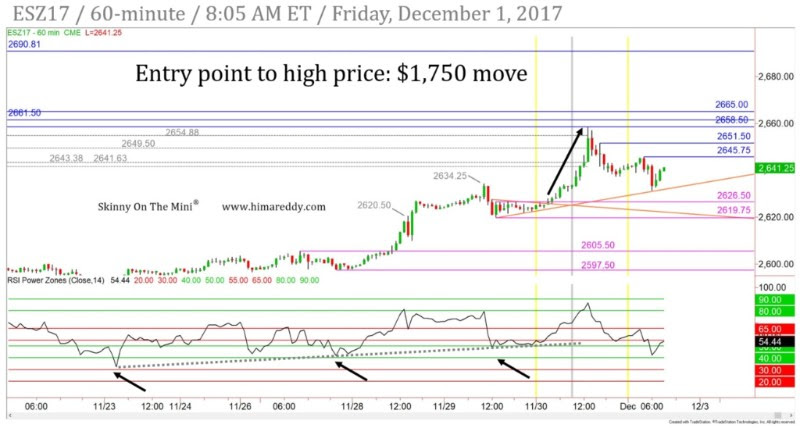 Did you miss either of these? Do you want to prevent that
from happening again?
Then join me Saturday as I share FRESH examples of this entry signal
from recent market action (longs and shorts).
And I'll do so across several different markets and time frames –
this signal is not a one-trick pony!
CLICK HERE TO JOIN ME AT TOAST TO TRADERS
See you there!
~Hima